Adding States in the Text to XML Editor
While Lines find the data, and Parameters describe it, States put the Lines and Parameters to work. To finish the XML conversion process, the Lines and Parameters that have been created must be referenced by States.
1. Switch to the States tab. Right click null (Blank) and select Add State.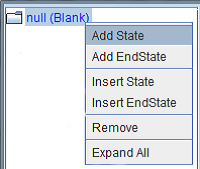 2. Select Line 6 from the Line drop-down menu. Click Set.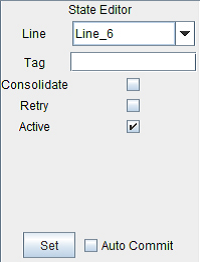 3. Right click the State and select Add EndState.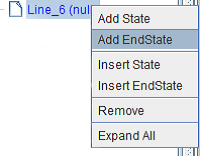 4. Click Set. Note: An empty setting means that an explicit line is only going to be processed once.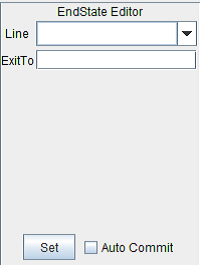 5. The State with the information from Line_6 will display.

6. Continue adding States and EndStates.