Setting Printer Language
In certain instances, it may be necessary to specify a printer language in the Director Toolkit printer setup to successfully print. For example, when printing labels to an Intermec printer, it's important to specify if the printer uses IPL (Intermec Printer Language), Fingerprint or some other printer language. To do this, the eFORMz user would add the "Printer Language = " option.
Tutorial
To add a printer, from the eFORMz main menu, select Host Tools > Local Director Toolkit. Switch to the Printers tab and select Add.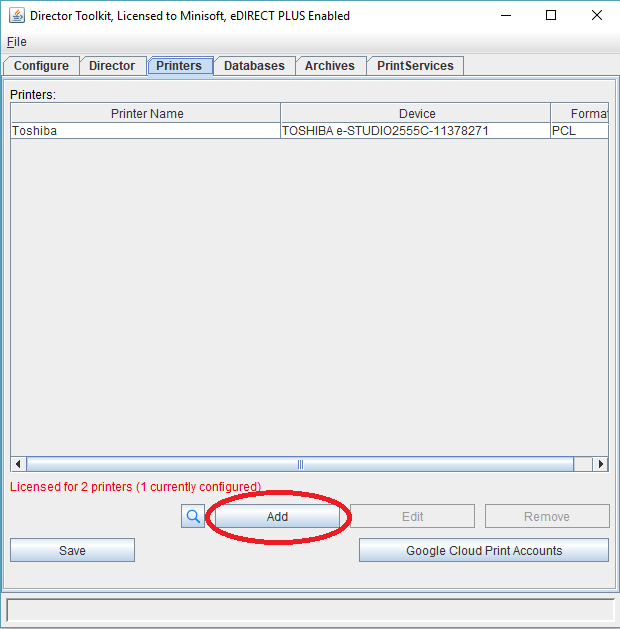 The Printer Configuration dialog box will display. To add an Intermec printer, choose the Intermec option and from the Devices field select Add.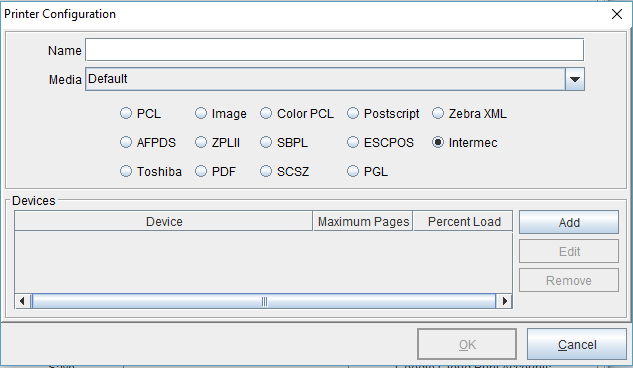 Next, from the Device field, select the browse button (…) to add the printer. From the Printer options field, select Add.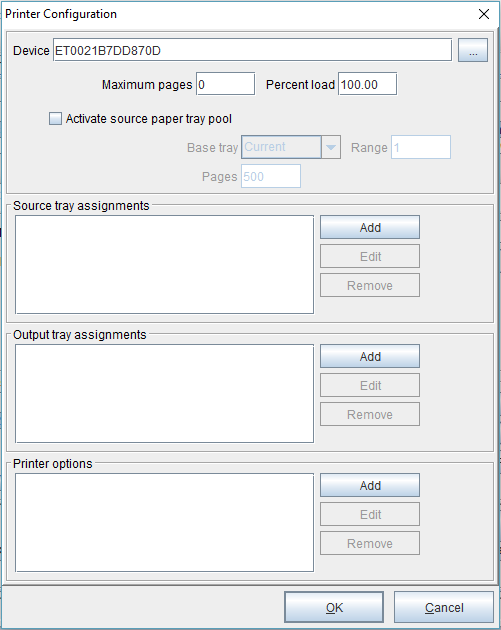 From the Name field, select Printer language. From the Value drop-down menu, select the appropriate language option.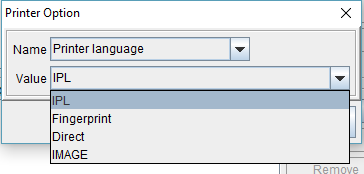 Save the changes before exiting the Director Toolkit.