SATO GY412 "Offline" (Troubleshooting)
In general, there are two issues with 'offline' for the GY-412. (1) Old firmware can be overwhelmed with large spool files. (2) Sending the incorrect printer language, such as ZPL or PCL instead of SBPL, can put the printer into a mode where it stops responding.
Troubleshooting
First, how 'offline' is it? Will it respond to front panel controls or does it take a power cycle? Does anything out of the ordinary appear on the front panel? Did it make a sound/noise/beep? Is it set to stop on errors? Is it repeatable? Can you repeat actions for it to stop at the same time – every time?
In the case of a "buffer issue", where the printer is overwhelmed with large spool files, a power cycle is necessary. No other action will clear it. To resolve it, upgrade the firmware.
To resolve a situation where the incorrect format data was sent, make sure that SBPL has been set as the printer language of the SATO GY-412 being printed to.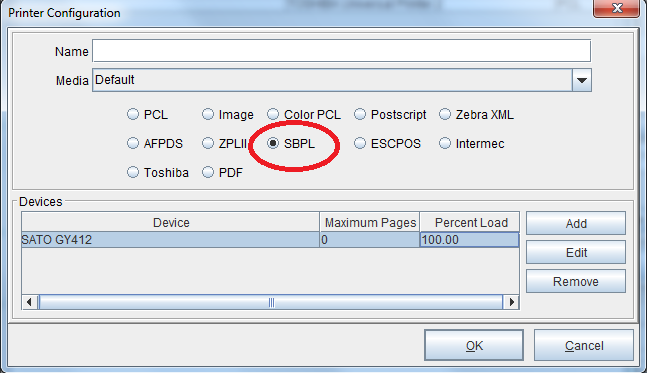 SATO GY-412 Resources
Using a Sato GY412 as a wireless printer
SATO GY412 Recommended Settings