What is a Constant?
Constants are static pieces of data that do not change such as logos or contact information. They do not have any conditions.
If not contained within a parent element like a table cell, both constants and rules can be clicked and dragged to any location in the form, independent of the flow of the document.
Adding a Constant: Image
1. Right Click –> Add Constant–> Image

2. Image Element options. The image can be uploaded or selected from images added to the project. In this case, an image has already been added to the project. The image can also be positioned from this menu.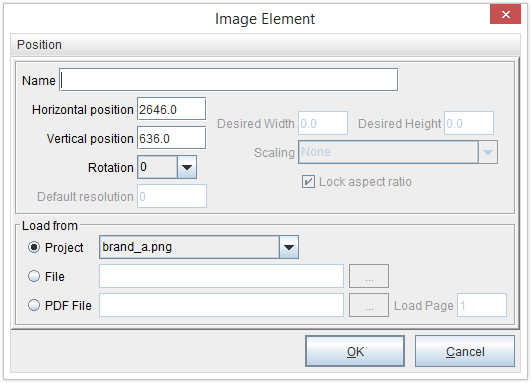 3 . brand_a.png  is added to the form and can be dragged into the desired position.