Ship/FX Connect Scale: Brecknell – LPS400
Through eFORMz, Ship/FX integrates with a variety of scanners, dimensioners and scales. For more information, view the following:
Ship/FX Dimensioner, Scanner and Scale Support
Ship/FX Connect Configuration: Scale Select
Serial Port Connection – Ship/FX Connect
Attach the Scale with a serial cable to the Ship/Pack Station. Use the ScaleSelect web page to choose the COM port (COM1 in this example). Set Token to W and set Scale Type to 2.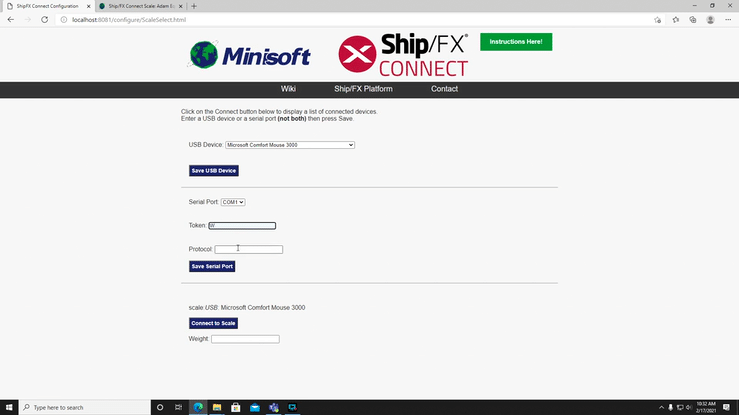 Alt tag: ShipFX Connect