Ship/FX Connect Configuration: Add Printer
Recommended browsers: Google Chrome, Mozilla Firefox, Microsoft Edge
For more information on printing, view the following: Print to a UNC path printer, Adding a Network Printer for eFORMz, Troubleshooting: eFORMz not printing
Install
Copy the "ShipFXConnect.exe" installer file locally to the workstation you are installing on.
Uninstall any previous versions of ShipFXConnect.
Run the "ShipFXConnect.exe" installation file.
Accept the defaults during the installation.
Once installation is complete, start the "eFORMz_ShipFXConnect" service under Windows services.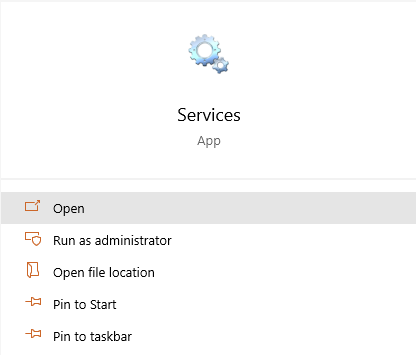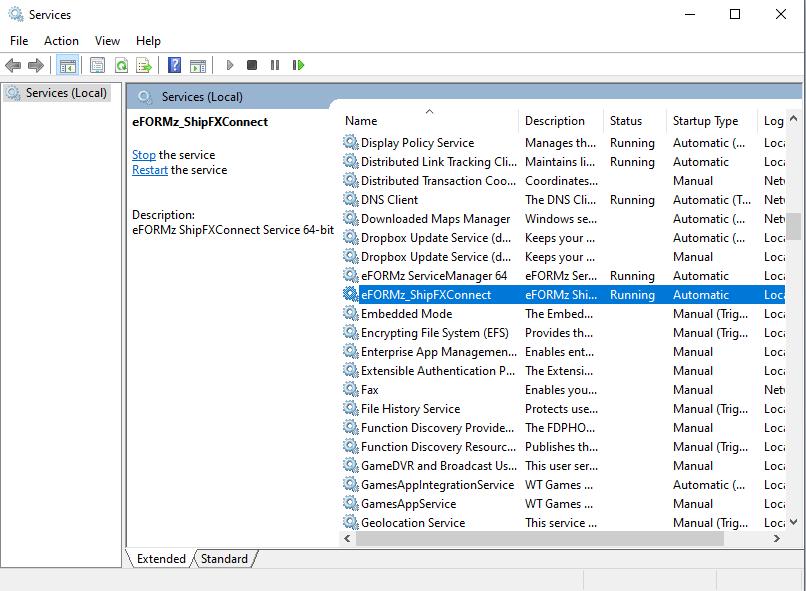 Add Printer
Access the printer configuration page at: http://localhost:8081/configure/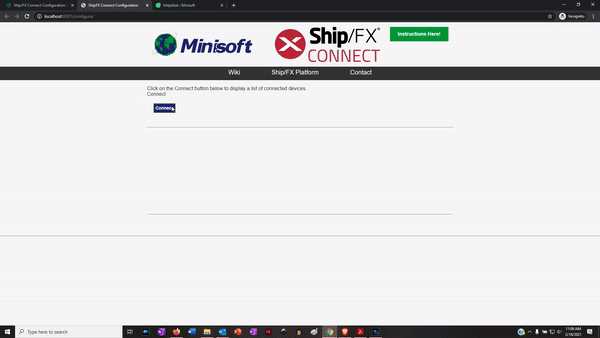 Click on the Connect button below to display a list of connected devices.

The connected devices will display in the "Printer" drop-down menu.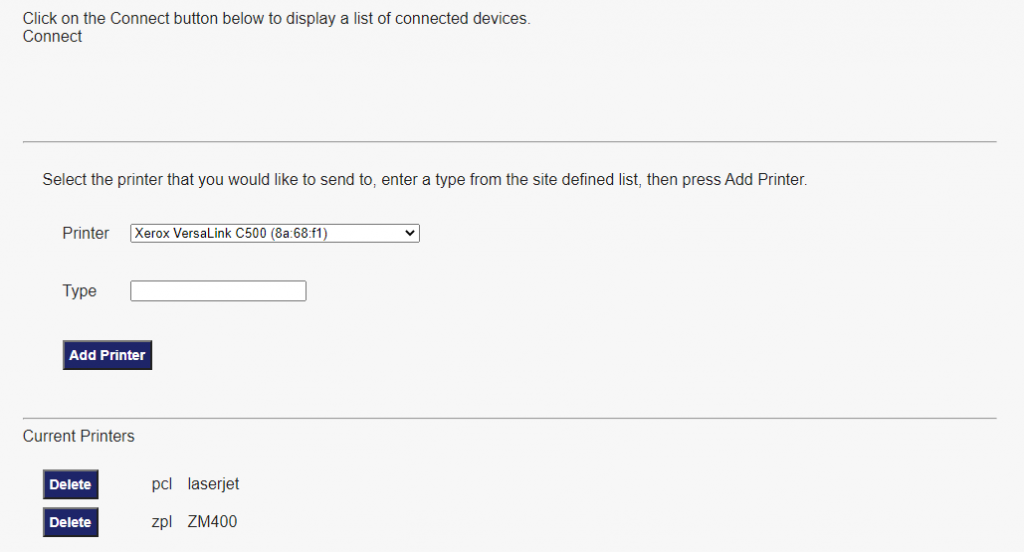 Select a printer from the drop-down menu and in the "Type" field enter the printer type (pcl or zpl). Note: the field is case-sensitive. Make sure "pcl", "zpl" or "label" is entered. "label" is necessary for the Pack Station.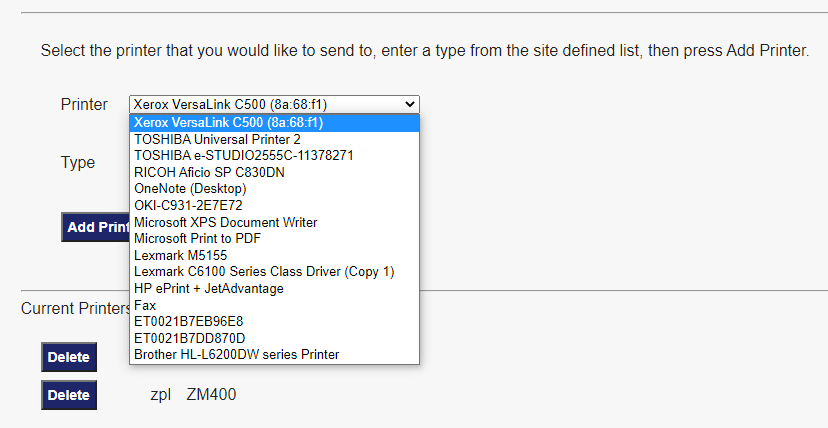 Select Add Printer. The printer will display in the "currentprinters" field.

Alt tag: ShipFX Connect