Ship/FX AutoAudit® Registration
AutoAudit extends Ship/FX functionality to return shipment overcharge refunds to your account. To register, go to the following page: https://audit.minisoft.com/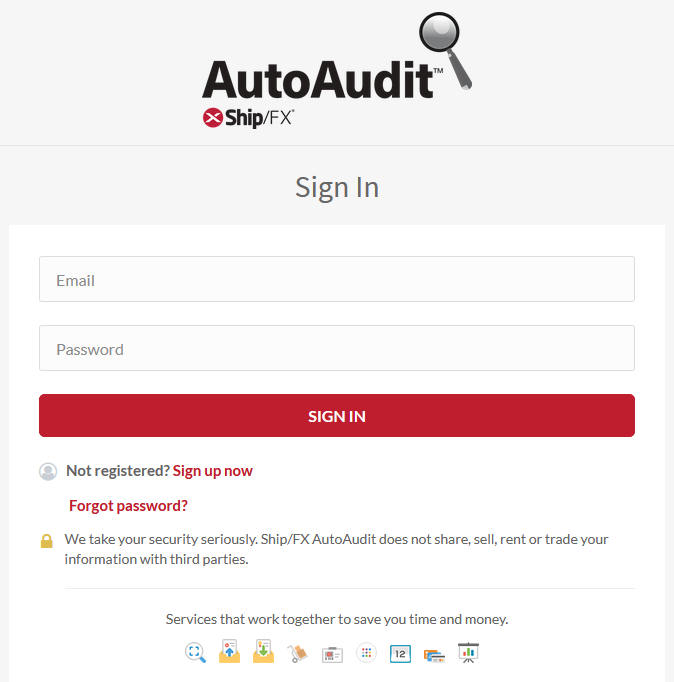 Select "Sign up now". Enter your name, email and a password. Click "Create Your Account".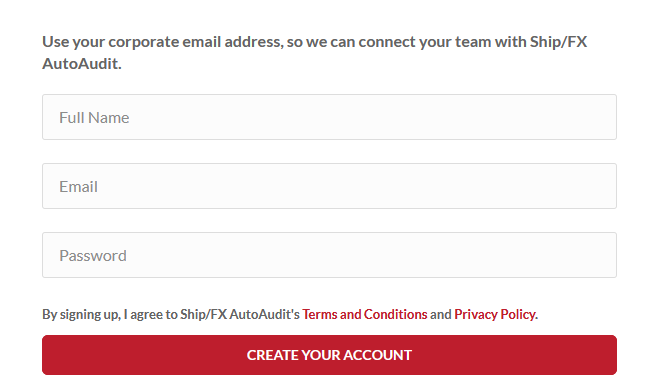 Add a shipping account and click "Next Step".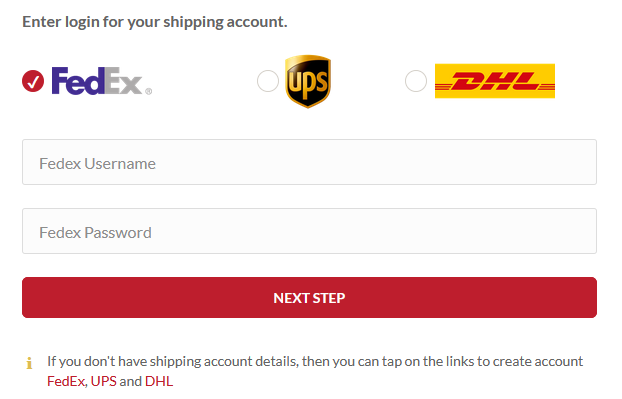 Verify your email address.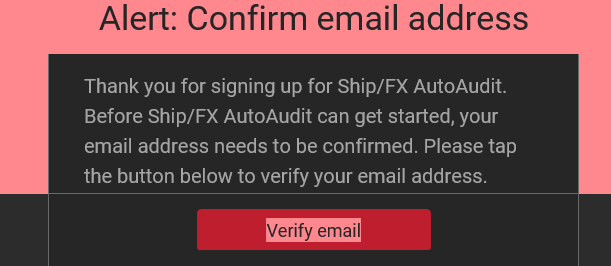 You will now have access to the dashboard. Add or edit shipping accounts, generate reports and configure settings.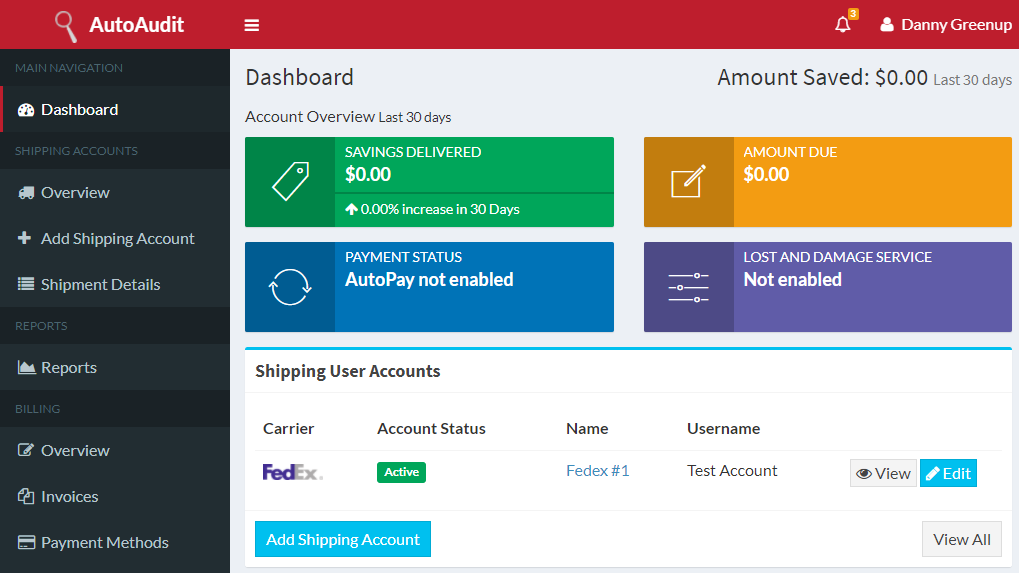 For more information on configuring and using the dashboard, check your inbox for a welcome email.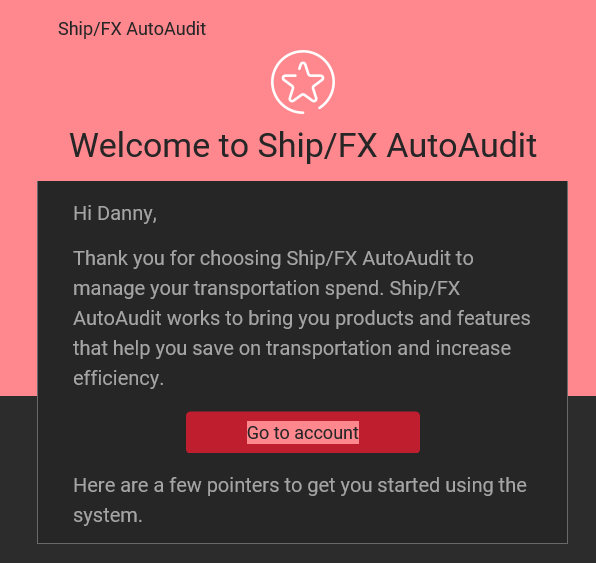 Alt tag: ShipFX Auto Audit