PDF Attachment Name in Email
For a detailed resource on sending forms via email as PDF attachments, consult the following resource: Send an email message with an attached PDF file. In this post, customizing the PDF attachment name is explored in depth. To customize the naming convention, follow the instructions below.
Tutorial
1. At the bottom of the Project window, click the eDIRECT or eDIRECT PLUS tab.
2. Right click in the Project window and select Add Output > E-Mail.
3. Right click the E-Mail icon > Add attachment > Generated content.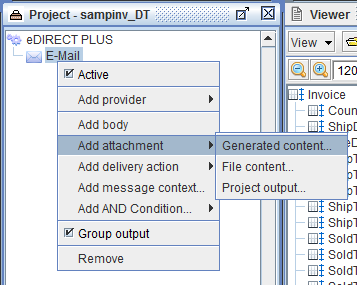 4. In the Format field, select PDF and then click OK.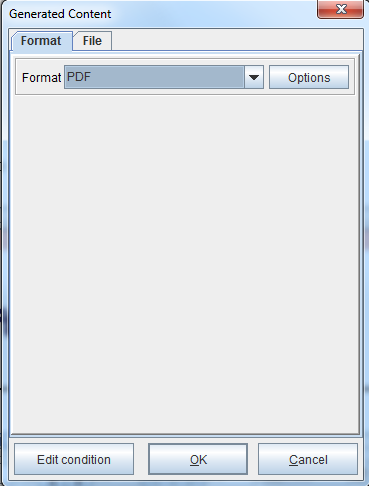 5. Switch to the File tab. From the File name field, select the Variable radio button and select the variable to generate the file name from the drop-down menu.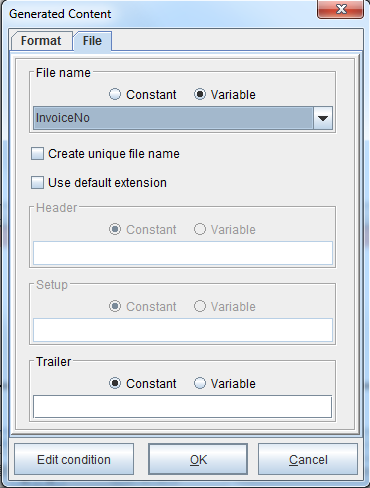 Note: A blank constant defaults to the project name. If using a variable value, the variable used in the file name of the attachment should be cleaned of characters that are not permitted.
The following characters are not valid in attachment filenames and should be avoided.
\ / : " * ? < > | ' ~
6. To attach the invoice, right click the Content icon > Add Form and select the invoice form that you created. Click OK.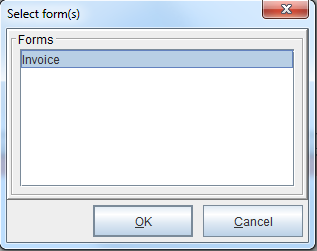 Save your changes and test the results. You can test by clicking Run > Process with eDIRECT (or eDIRECT PLUS).