NetPort Listener input source in eFORMz Director
The NetPort Listener input source allows eFORMz to mimic a network printer, so that other applications can print to this printer and eFORMz receives the resulting byte stream. This is similar to the Windows Virtual Port Monitor, but it will work on a non-Windows system.
Defining NetPort Listener Input
Perform the following steps to configure a NetPort Listener input source in the Director Toolkit. Right-click on the root node of the configuration file and select "Add Input…" > "NetPort Listener…".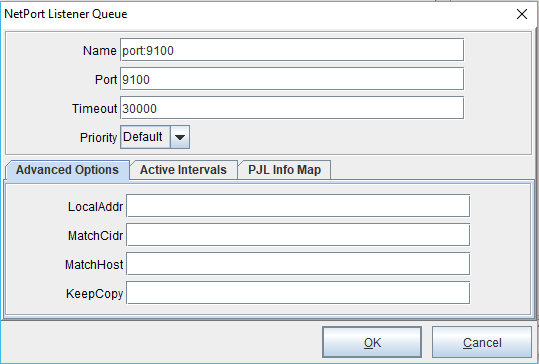 Basic Options
Advanced Options
Active Intervals
PJL Info Map
After defining the above options, click OK.
Add Message Selector (one or more)
After defining the NetPort Listener, you can add one or more Message Selectors to specify the input that will be accepted from the NetPort Listener. Right-click the NetPort Listener defined above, then select "Add Message Selector…". The following dialog box is displayed: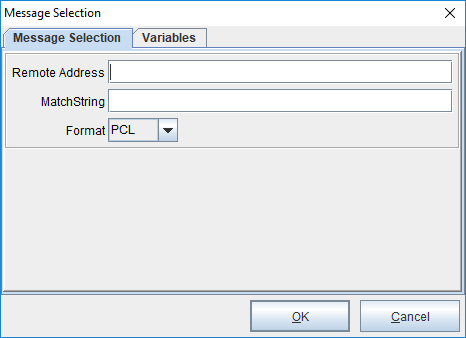 Tags: Print Server, Director, NetPort Listener