For activeForms Input
Used in conjunction with activeFormz, this Form Variable allows the bypass of setting the "ID" property of a Document Template input field. To add a For activeForms Input Variable, right-click the Form and select Add Variable > For activeForms Input.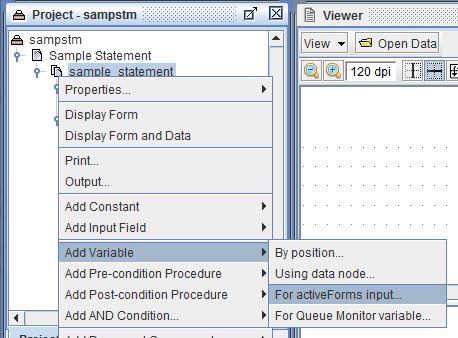 The Variable dialog box will display: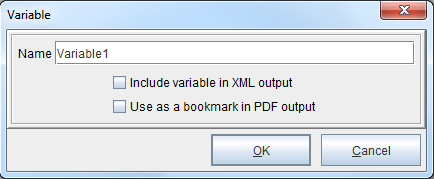 Variable options include:
Include variable in XML output
For use with eDIRECT output. The default is unchecked. If checked, Variable names cannot include special characters such as !, @, $, *.
Use as a bookmark in PDF output
Variable will be bookmarked for PDF file output.