External Document Template
To follow along, download the following files and put them in the Minisoft\eFORMz_6\projects\Sample\ folder:
To add a document template from an existing project file select Add Document Component > External document template.
1. The External Document Template Properties dialog box will display. Select the browse button in the project field to call an external document template from an eFORMz project file.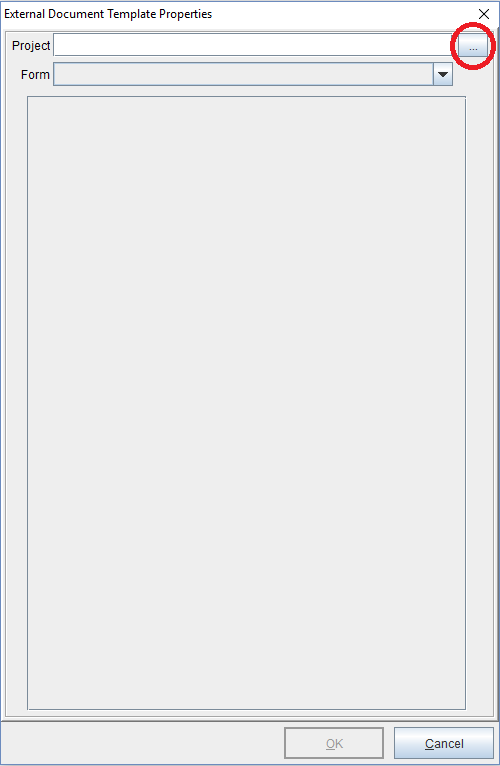 2. Locate and open the appropriate project.
3. The project file and corresponding form(s) will display. The variables used in the project will also display. Click OK to continue.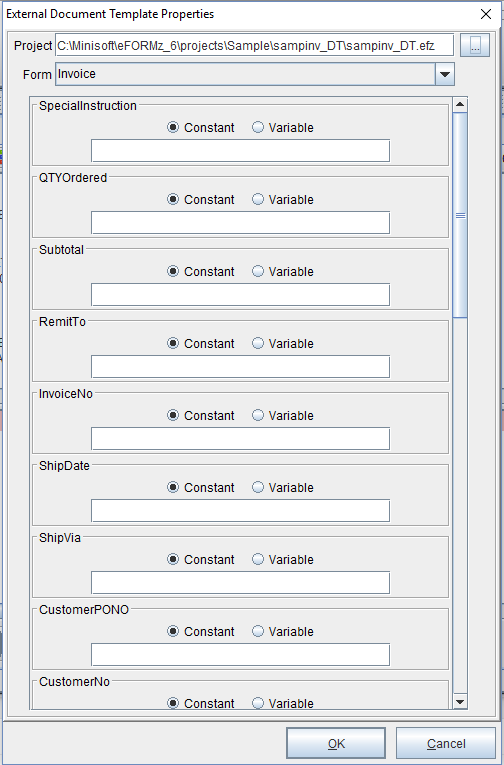 4. To add variable values to the external document template, create a variable.
5. Next, right click the External Document Template icon and select the Edit option.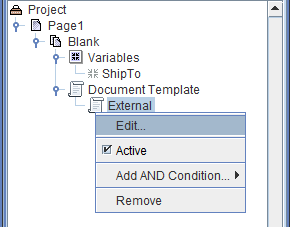 6. Match the particular variable value.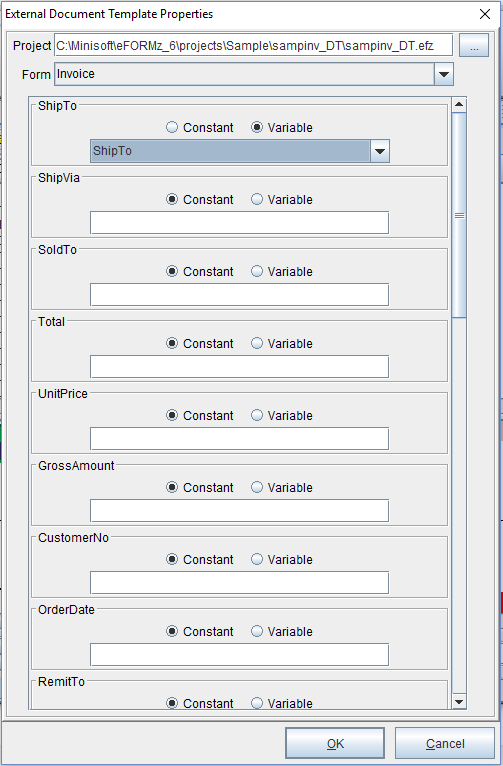 7. The variable will display based upon its placement in the external document template being referenced.