eFORMz Check Boxes
This is a Check Box Guide for ABSOLUTE POSITIONING only:
You can create a "Check Box" by creating a constant box. Right click on a "form"…"Add Constant"…"Box…".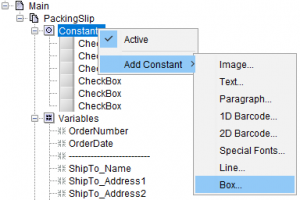 You will see the "Box Element"  properties window. Set the width and height to be same value to create a square. Use the Horizontal & Vertical positions to set it in absolute position and have a border around it. Click "OK" when these options are set.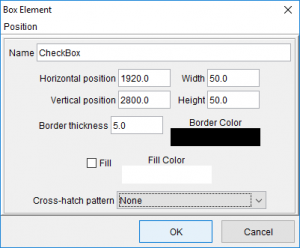 If you do this over "n" times, you will have a checkbox list in absolute positioning. Here is an example what you could do with your check boxes. The check boxes will not could with text to the right of it. You will manually have to add in text to the right of it.